SELECT Fielder Safety Screens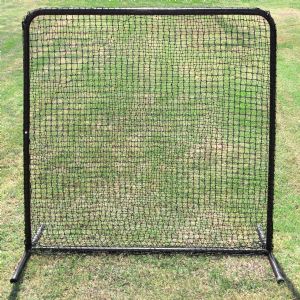 FREE SHIPPING ON ALL SAFETY SCREENS
The
SELECT Fielder Screens and Frame
set the standard in durability. SELECT'S screens are trusted by major league, college, and high school teams across the country. SELECT uses the most advanced manufacturing process that ensures the highest quality and tightest knots made today. Every net is made from High-Density Polyethylene (
HDPE
). Each strand of the netting is treated with a complex UV protection enabling the net to endure extreme weather conditions. SELECT Fielder Screen Frames are constructed of 1.5" 16 gauge steel with ever-welded™ legs. The frame snap-locks together for easy assembly. The bottom line is that you cannot buy a better Fielder Screen.
Mon - Fri / 8:00 - 5:00 cst
Working Days/Hours!
Free Shipping
On ALL Products
sales@baseballbattingcages.com
Orders Support!